We went out and played in the countryside during the glorious weekend.

Here I was made to pose, all barefaced and sweaty after hiking above NCAR on Saturday: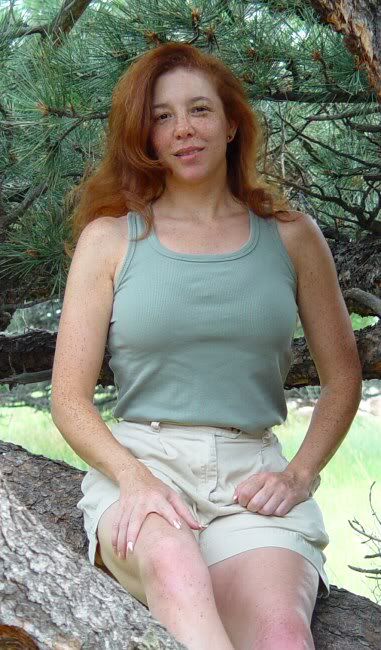 Sunday we spent some lovely time up at The Park, drinking in the gorgeous scenery and vistas at the top of the country. I can't wait to see how the panorama shots come out, but here are some obligatory wildlife shots. The elk are always cool.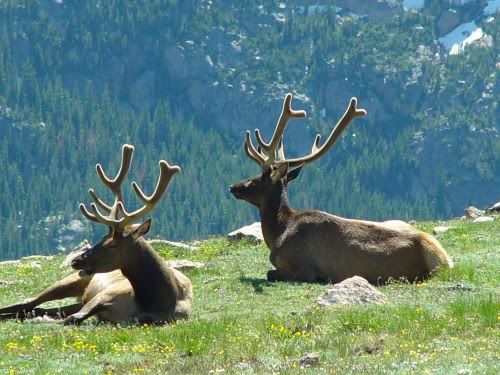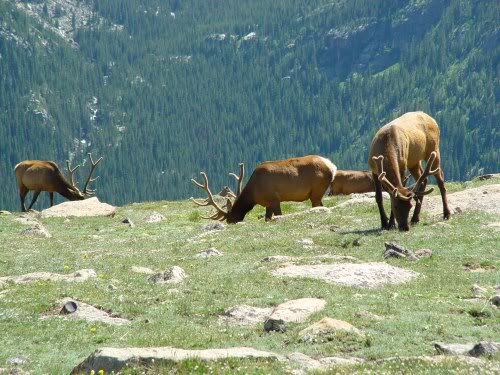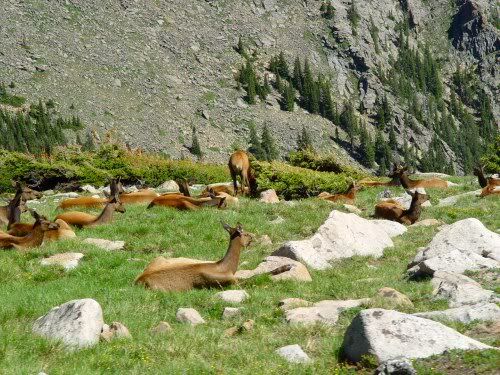 It was a really nice weekend all 'round *smile*

-the redhead-