Charlie is doing a great job restoring my circular sock knitting machine (CSM). I can hardly wait for it to be cleaned and repainted - in 3 weeks she will get to come home with me.
Still assembled:
Another before shot: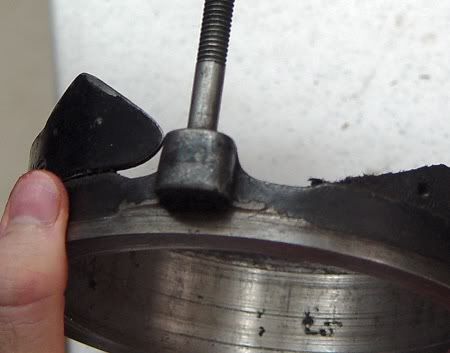 Hot parts stripping: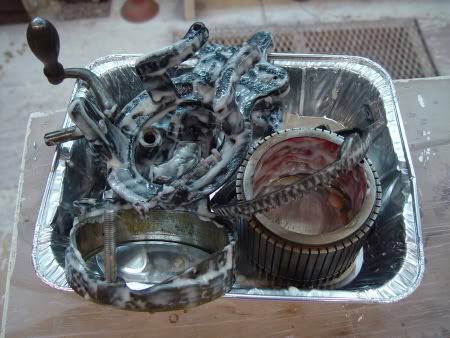 Naked CSM parts: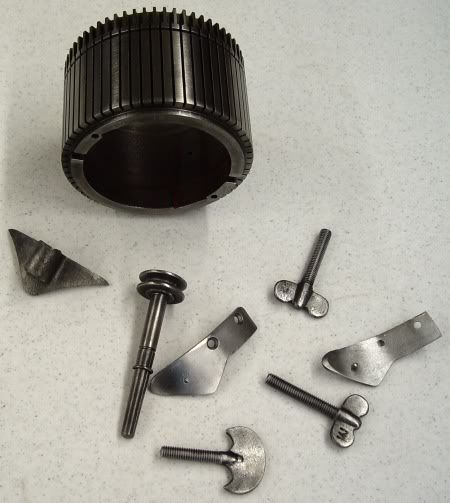 *claps*
Next step is hunter green paint.
-the redhead-