Finally got a pic of my Taos ribbons.
The full results are here.
Interesting how the same skein which got an almost perfect score and went Reserve Grand Champion in Taos was 5th place at New York Sheep and Wool. I'll be interested to see the scores from Rhinebeck when my skeins get home.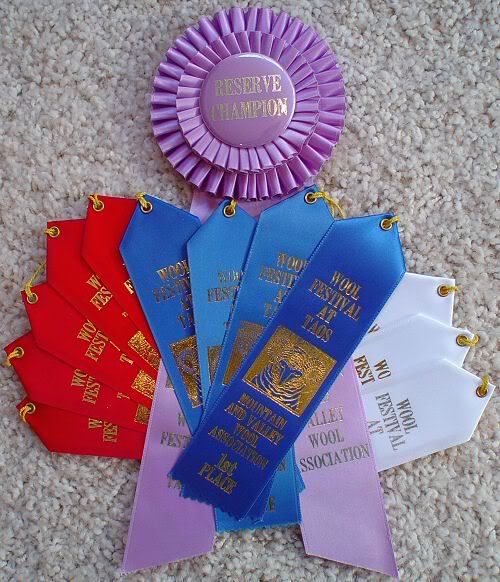 -the redhead-