I initially thought it was all about the red, but the form is lovely too (Jim Connell):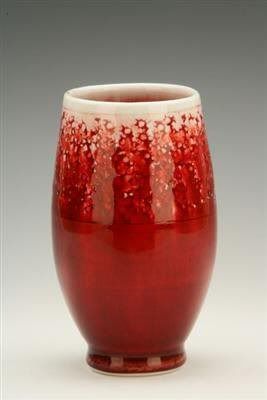 I purchased this one as well (Michael Kline):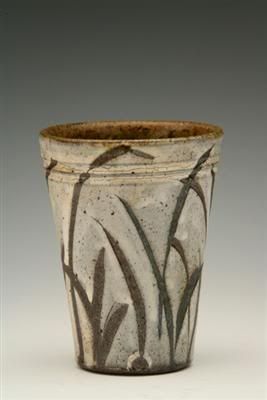 Some days I wonder at my rather eclectic collection. Who likes work by Kate Maury *and* Mark Shapiro? Might make more sense if it were all one style, form, or material. What inspires my artistic aesthetics, causing me to appreciate one pot over another? My taste is very selective, as even within an artist's particular body of work I only enjoy certain pieces.
-the redhead-