Don't mess with spinners, we have tools with 6" long steel spikes. These are only the medium combs.

Here's a little photo essay on the alpaca combing I did late last night.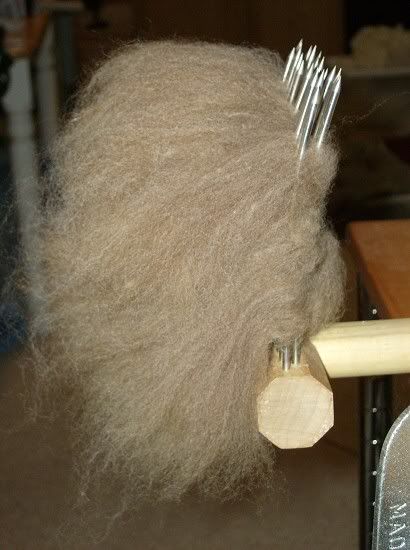 The raw, dirty fleece. I don't wash my alpaca before I spin it. Hand processing gets most of the dirt, sand, and VM out. This is a lovely rose grey fleece from one of the local growers - Stargazer Ranch.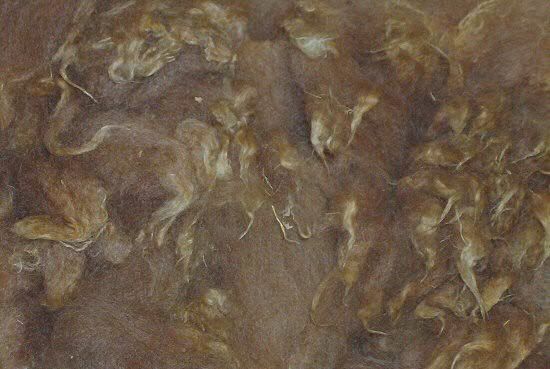 The first step is to load the comb. I would suggest most people do NOT want to load this much fiber on their combs (Professional driver, closed course). When loading the comb for the first pass, make sure to leave enough of the butt out past the combs.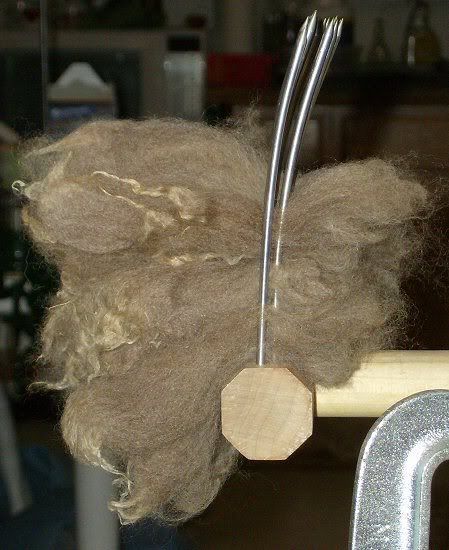 After the standard back & across and down from the top motions from transferring fiber back and forth between combs, you will end up with the Santa beard of fiber ready to be pulled off as roving.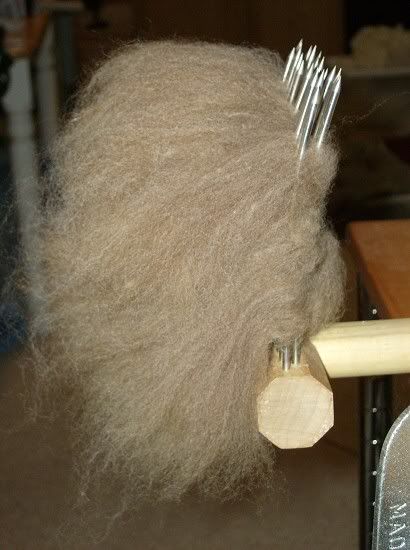 I prefer using a diz to pull a nice, even roving. A trick is to make sure it doesn't drag on the ground in the trash pile.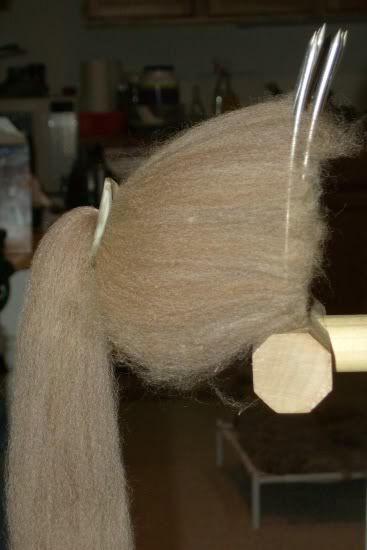 Here I have my ounce + of pretty rosegray roving, all ready to spin up into some lovely 2-ply laceweight.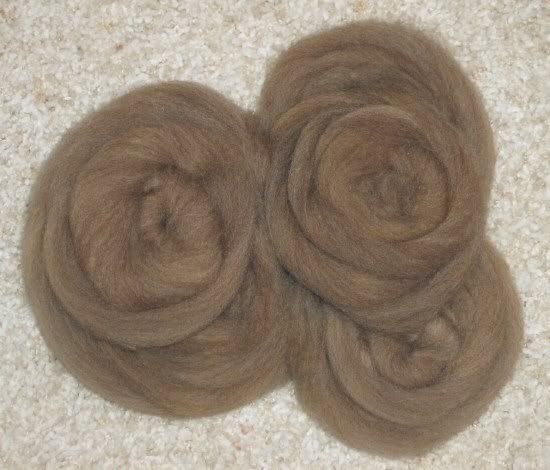 I advise putting down plastic if you are going to comb in the house, as even a nice fleece leave behind some trash after processing.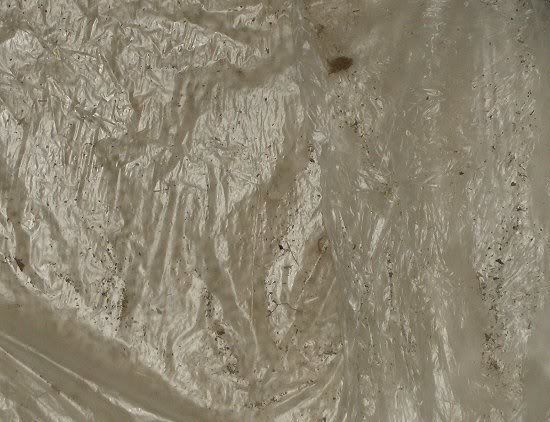 It took me about 2 hours to do all this, including a chocolate break. I lost about 50% by weight on this combing. Since I'm pretty picky when it comes to what I keep in my roving, I'm pretty pleased with the results. I do want to comb another couple of ounces that I'm going to toss on the hackle & blend with some silk.

Just another fiber adventure with -the redhead-