This was delivered a couple of weekends ago, during the Sara Lamb dye class.
Greensleeves Mjolinor spindle, Masur Birch, diameter 4", Black Walnut shaft 12", 1.3 oz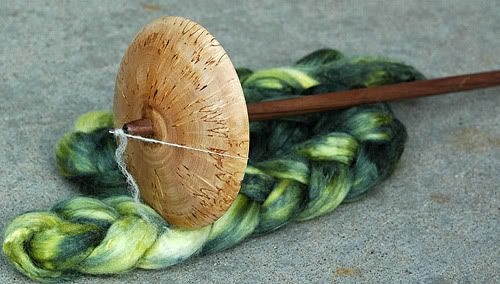 It's a really sweet spindle - I can get over 30 secs of quality, high speed spin time with no effort at all. Plenty of room for plying.
-the redhead-
All images © Red Stone Yarns