This is my new shoe. Isn't it sooo lovely and stylish?? I'm a bit miffed they only gave me one. Especially for that price.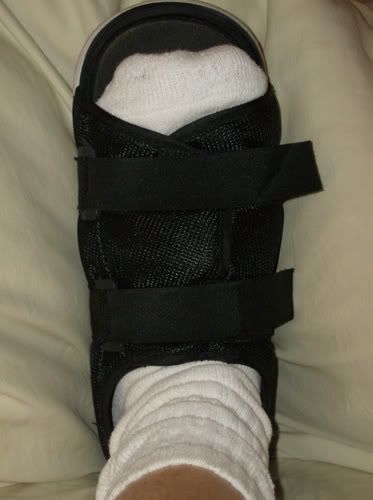 The foot is not broken, just badly sprained. So I get to sport this wonderful fashion statement for a month.
It's definitely not open-toed season here...
-the redhead-