So, is saying something like this too over the top?
"Red Stone's unique beaded yarns have won top awards at major wool festivals across the country including the Taos Wool Festival, the Estes Park Wool Market, the Maryland Sheep and Wool Festival, and the Black Sheep Gathering."
I also included a ribbon collage pic.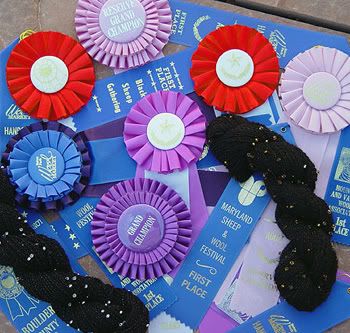 I've added that and a bunch of other descriptions on my test site -
http://www.handspunyarn.org
Let me know if you find any typos or stuff...
-the redhead-
All images © Red Stone Yarns