I was squealie with joy this evening. Take a picture - squealiness never happens.
First off, I did pretty well at the guild sale. The most important thing was getting a lot of good information. Got to hang out with some cool people. My foot hurts from standing and walking all day on the concrete yesterday, but I'll survive.
But that's not the real reason I was squealie. Ahem.
I got my Supercarder!! *happy dance*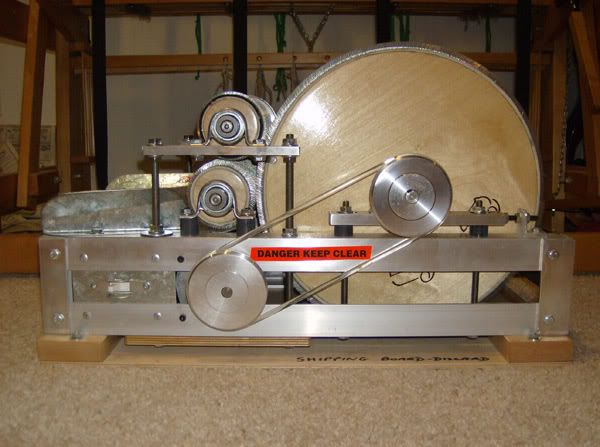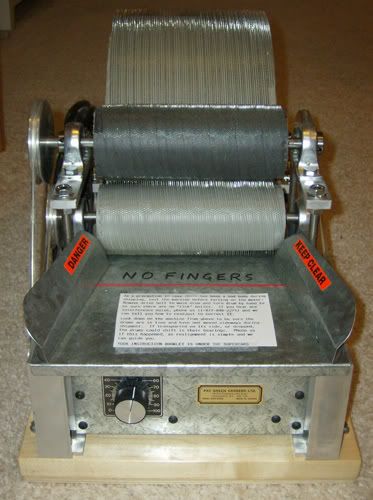 Ooooooh pretty shiny!
'k, gotta go play with my new toy.
-the redhead-
All images © Red Stone Yarns