I made some nice sock batts (superwash merino & silk) on the supercarder last night:
I got it set up: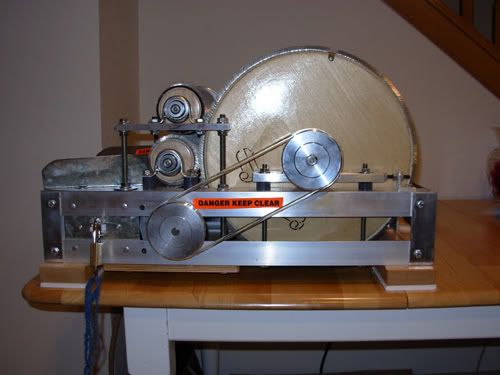 Here's my project: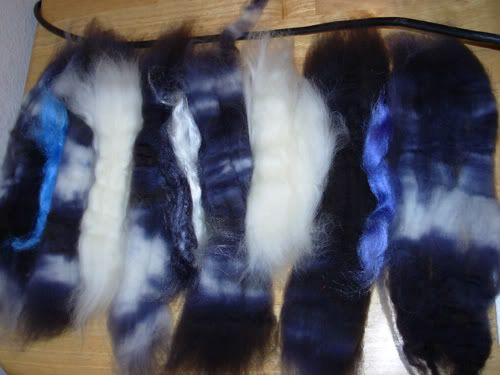 First wool into the machine: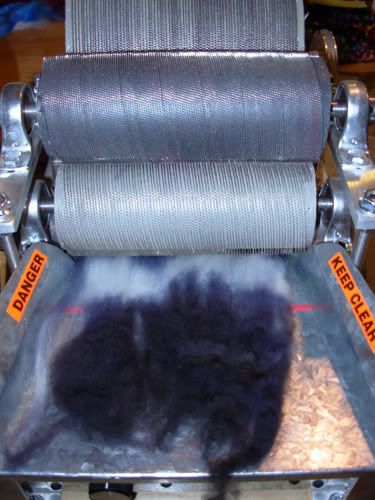 No fingers!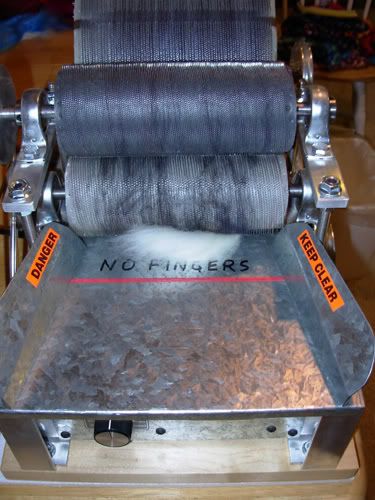 The carder running: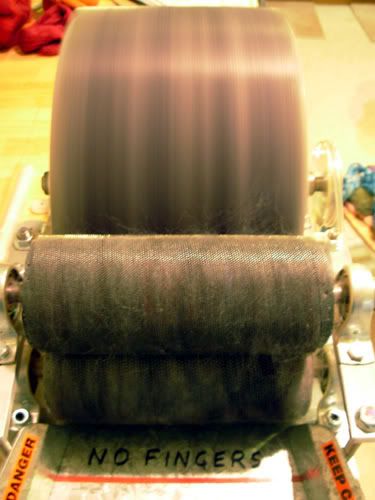 Burnishing: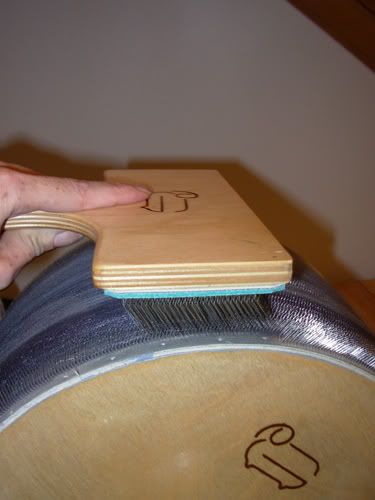 Batt on the drum: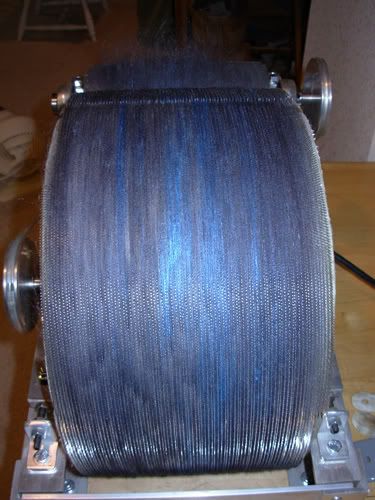 Doffed!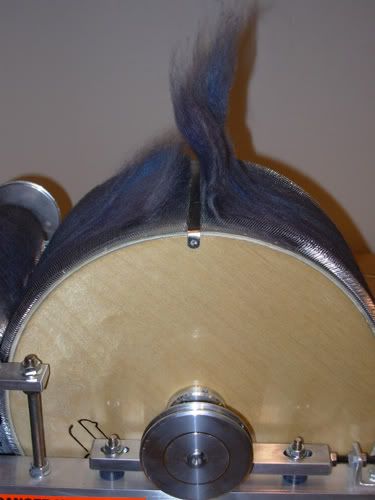 Pulling batt off the drum: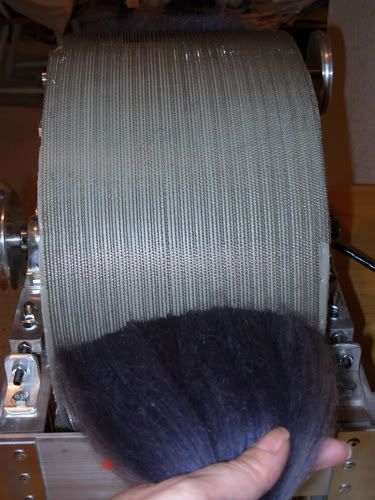 Batt pile: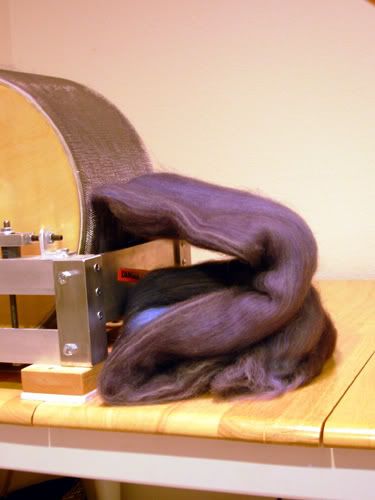 Finished sock batts: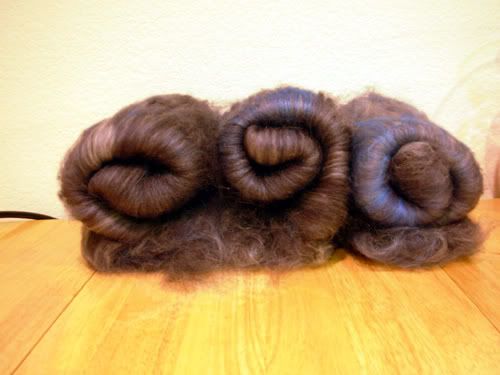 Fun fun! Tonight I'm going to card a pound and a half of the sage green silk, alpaca, and merino that I
dyed over the 4th of July
. It's going to be some yummy sweater yarn. Maybe even 3-ply.
-the redhead-
All images © Red Stone Yarns