This antique (dated to to the 1890's), working Creelman Money Maker comes with a 60 cylinder and a 30 ribber. This machine has been refurbished, repainted, and is in working condition.

It has the yarn mast & pole, weights, a buckle, a cast on basket, a yarn winder, and a bobbin. This machine does not come with needles.

Please note there is a steep learning curve with using an antique circular sock knitting machine. This machine is working, but that does not guarantee you will knit socks without some education and effort. This machine sold as is.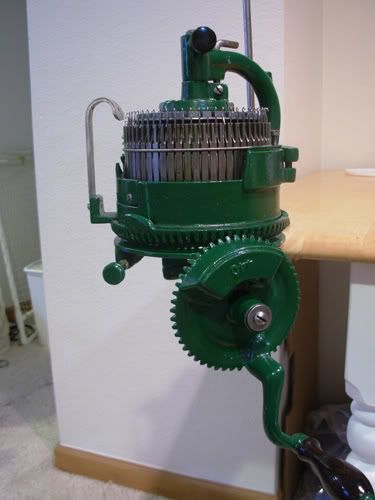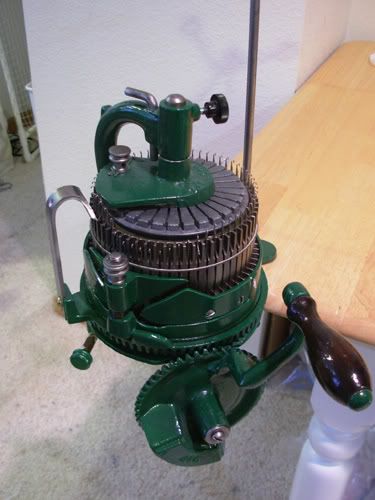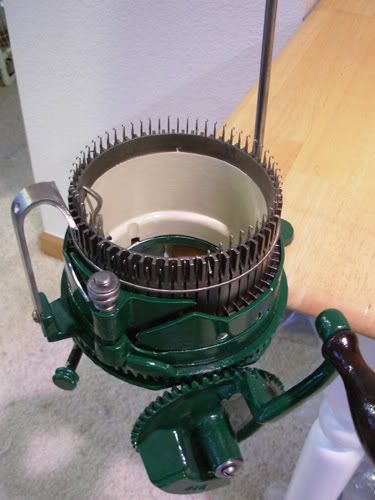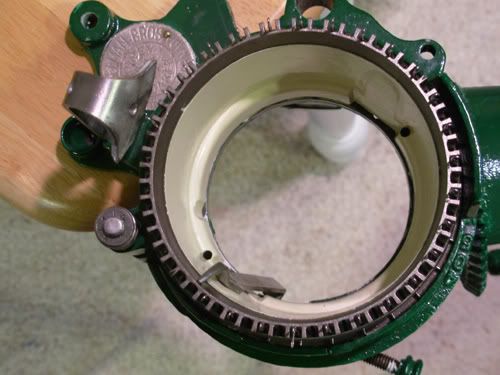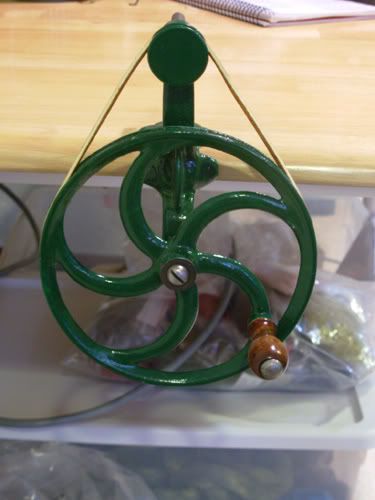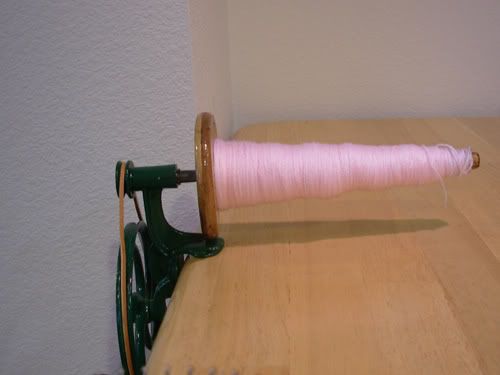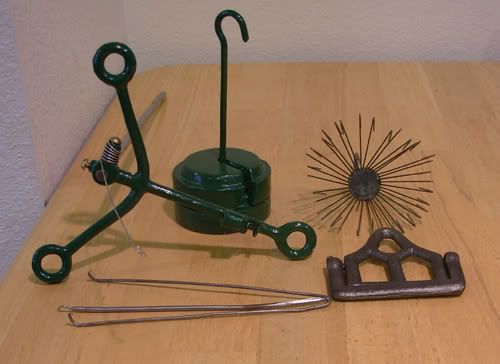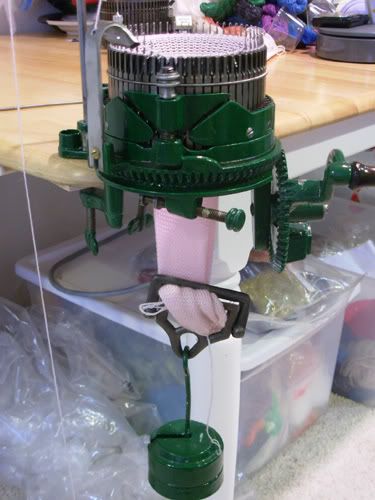 Cranking counter clockwise


Crankling clockwise




Please note there are no pauses in the video as taken, the machine works smoothly. Any hiccups are due to streaming & buffering the video. I'm happy to email the videos upon request.

$850 or best offer. Buyer will receive exact machine shown in pictures and videos. Buyer to pay shipping or can pick up in Boulder, CO. theredhead@redstoneyarns.com

-the redhead-